Physics research and discoveries are important elements for innovation, and economic, social and cultural development. The quality of research and development benefits from a more equitable gender balance. The Equal Opportunities Committee looks at the barriers that contribute to the under-representation of women in physics.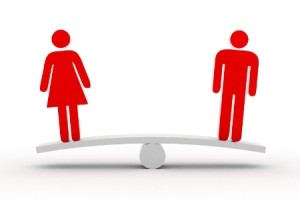 One of the tools that EOC identify to reach its goals is the publication in e-EPS of short portraits of young woman researchers in physics (from the end of PhD – up to first or second post-doc).
EOC asks for help from Young Minds to send portraits and advertise the initiative.
If you want to the take part to the project, send portraits to EOC chair, Lucia Di Ciaccio.
The portrait format should be composed by:
Title: "Mary Rossi …"
Content: Tell people about her story (max. 400 words) or propose a short interview
Picture
Here there is a list of questions you may ask to start your interview:
Which is your field of interest in physics?
What has attracted you in physics? or Why did you choose to study physics?
Are you worried to find a job in physics?
Plans for your future career?
Any worried to match your family life and a career in physics?
What has been the personal most rewarding experience and also the biggest difficulty encountered so far in your career?
Did you encounter any difficulty in finding funding for PhD or a post-doc position related to the the fact that you are a woman?
Any suggestion to guarantee a balanced gender representation in position of responsibility in physics?
Any particular advise for young aspiring researcher?
Do you have any female physicist 'cult figure'?
Etc, etc …